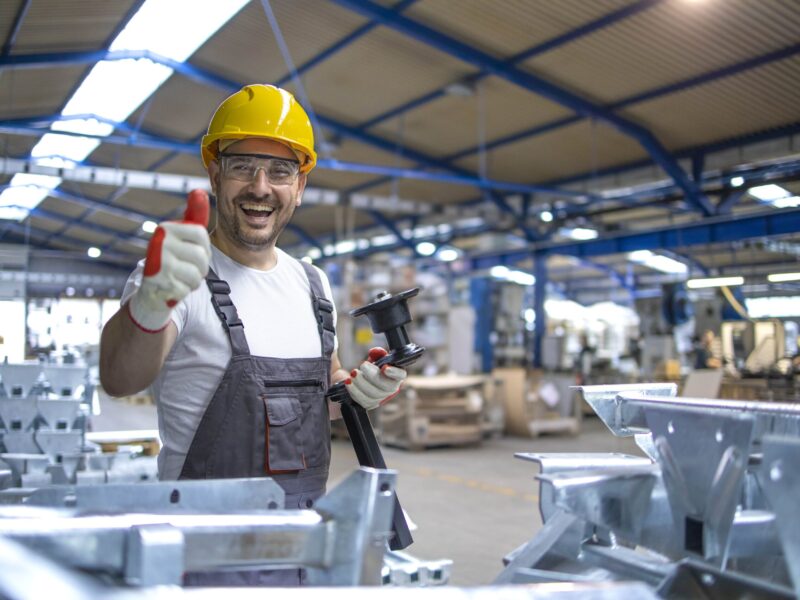 Different machines are used for giving the shape and form to any kind of machine either hard or soft. For bending and forming the hard metals special machines are used in the workshop. C Type machine is used for bending heavy metals in the sheet metal industry. As the name suggests, the shape of the machine is like the letter 'C'. The main parts of the machines are Gears, crankshaft, clutch, ram, and table. This C frame power press has a capacity of 3 tons to 250 tons. The machine is made from cast iron and high-grade steel, so the machine is strong and sturdy. The machine uses very durable power brakes.
The working of the C frame machine is effortless. Because of the portability, you can move the machine anywhere you want in your workshop, and it will be easy for the operator to move around the workplace.
Types of C Frame Power Press:
Hydraulic Power Press: These types of Power presses use two cylinders for moving the top shaft or beam. These are pretty dependable and accurate.
Mechanical Press: These types are more popular compared to others. Their speed is greater, and they are also quite precise.
Pneumatic Power Press: This type of machine uses air pressure for energy supply.
Electric Power Press: In this type of machine, a motor exerts pressure.
How to Safely Operate Power Press Machine:
A properly trained person should be able to handle equipment with care. They must be aware of all safety precautions to prevent any accident. Also, he must be taught to lock and lubricate equipment or how to get it out if work is in a bind. He should be aware of the various parts of the machine, their roles, functions, controls, and safety protocols. Protective devices and equipment for the machine must be employed. This machine needs to be monitored appropriately using regular maintenance and security measures are essential to prevent any malfunction that can cause serious injuries. There is no need to be overconfident when working on this machine.
Application Of C Frame Power Press :
They are utilized for pressing, bending, shaping, compressing, etc., sheets of various metals with pressure. The metal sheets can differ in shape and size. They are utilized in many industries that deal with metals. Industries involved in the production of bicycles, parts for automobiles, agricultural tools, agricultural equipment, parts, etc., make use of it in large quantities.
The best quality products are created by using these machines. Power Press Machines are not just used in factories involved in manufacturing components of space shuttles, planes and space shuttles but also in the manufacture of containers for tableware, cosmetics, ornamental items, etc.

We at Rajesh machine tools used high-quality machines for sheet metals. We own almost all the useful machines including Power Press Machines, Shearing machines, Hydraulic Punching machines, Ironworker machines and many more.